Entrenamiento Fundamental 7 días Todas las técnicas modernas Cejas-Delineadores de Ojos-Labios
Where Talent Meets Beauty
chevron_right
chevron_right
Entrenamiento 7 Días
Hora: 10am -5.30pm
Matrícula: $5500

Ubicación:
Esthetic Skin Institute
2000 South Andrews avenue
Fort Lauderdale Fl 33316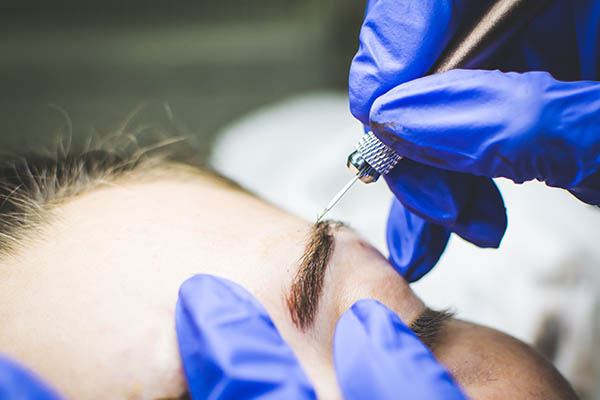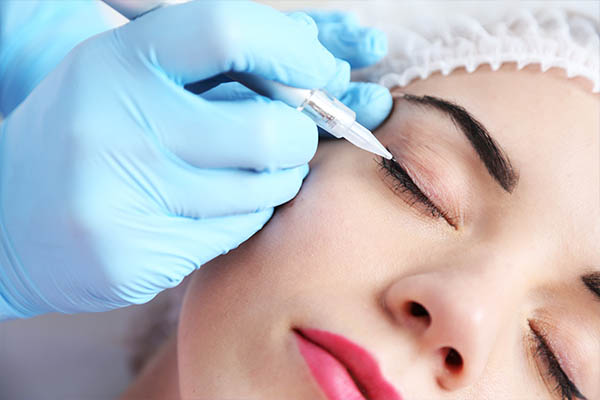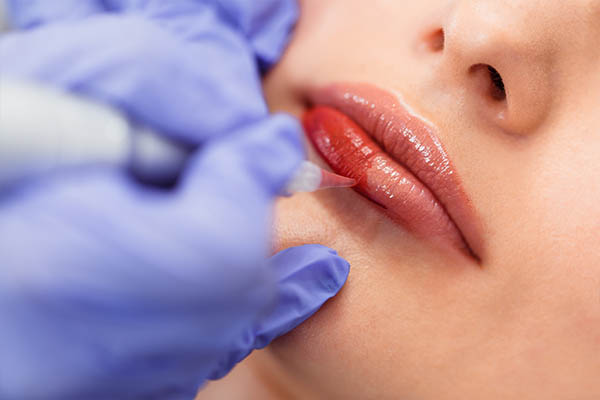 Técnicas cubiertas:
Formación correcta de Cejas
"Microblading" para Cejas
"Nano Hair Strokes"
"Microshading" Cejas
"Powder Pixelated" Cejas
"Ombre"Cejas
3-DCombinación de Técnicas; 3 tipos diferentes
Delineadores de Ojos
Color de Labios
120 horas El entrenamiento consiste en:
Home Pre-study assignment:
Upon the completion of registration and 2 weeks prior beginning of the class students receive home pre-study assignment and the link with 3 hours on line course of " Blood Born Pathogen"
Demonstration
Demonstration of different techniques by instructor
Practice of different techniques on live models under instructor's supervision ( 4-5 models for each student )
We prioritize and focus on providing our students with Hand's on practice training.
At Vesta Academy we have large data base of live models and we provide our students with as many live models as possible to fit in to the schedule of the class, so that our students can experience working on different types of skin.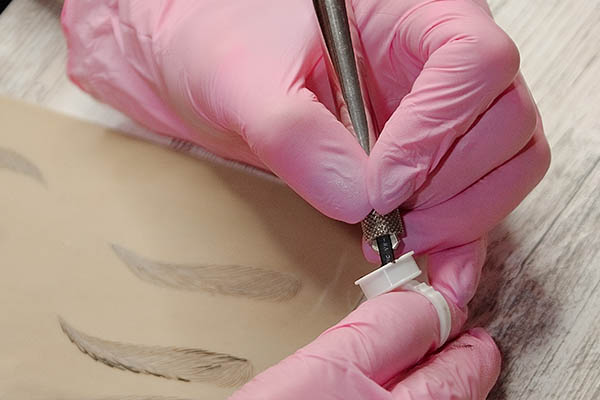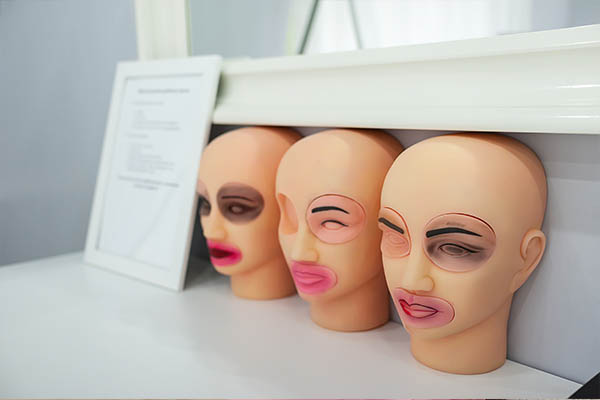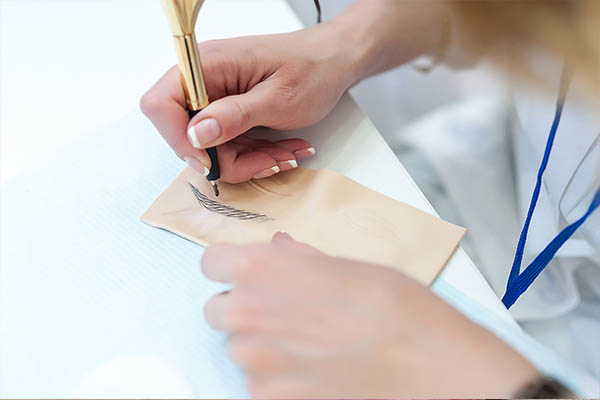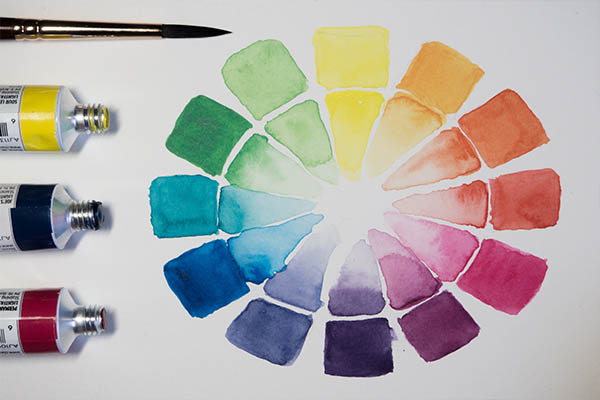 Home Post class practice exercise assignment
After completion of the class hours' students assigned to home practice. Yout kit will include all the practice materials that you need to continue practice
 Post Graduation Support
Upon successful completion of the program students welcome to complimentary two years online support. If needed more practice under instructor's supervision students are able to request additional focus classes or apprentice ship classes.
BEGGINERS KITS  INCLUDED Microblading kit & Machine Kit
Total market value $1700.00
MICROBLADING KIT :
Complete Microblading Tutorial, Brow shaping tools, Microblading Pen, Microblades for home practice,40 Microblading disposable tools for procedures, home practice materials, 7 most popular pigments
MACHNINE KIT: PMU machine & 20 needles
Materials during class
During the class you will have amazing opportunity to try out many  famous brands such as:
Your instructor will be educating you about  advantages and disadvantages of different machines.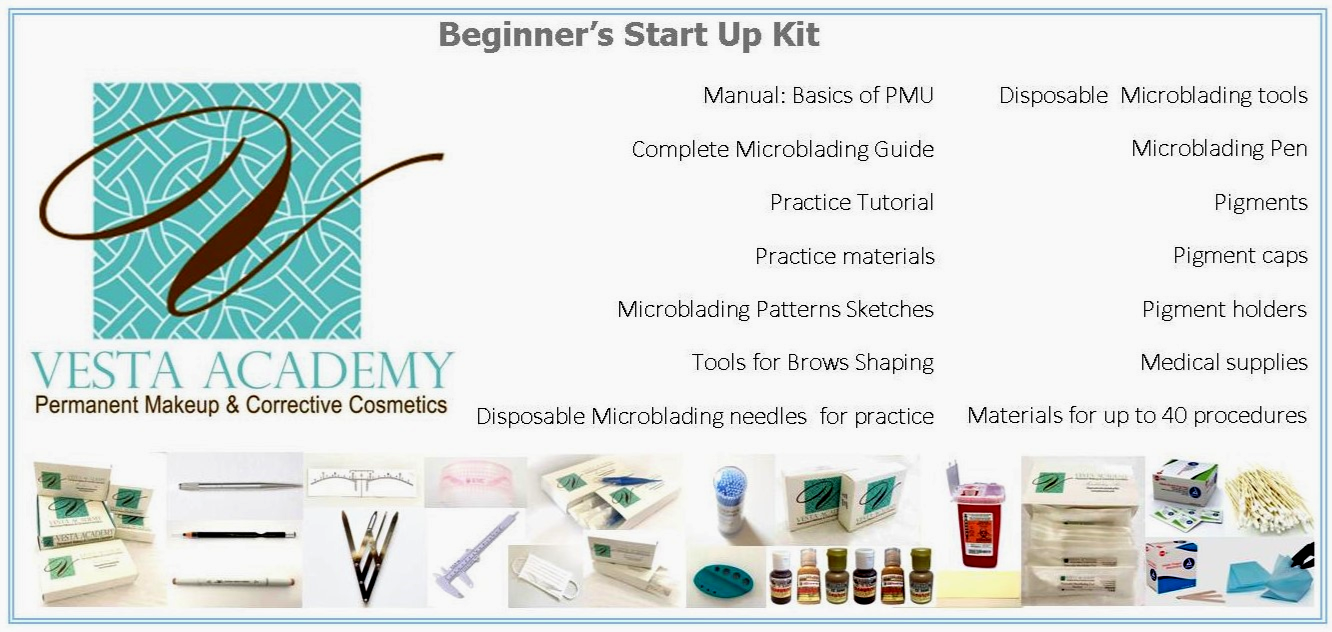 Broad Fundamental 7 days course includes basics of PMU and most popular techniques for eyebrows, eyeliners and lips. Students take home PMU machine which they practice on during the class.
Yes! …. PMU machine is included in a price of the program, so that students don't have to invest more and can start practicing immediately after the class.
Absolutely the best machine on a market!  It is manufactured in Germany and comes with serial number that provides 2 years manufacturer's warranty. Be aware that there are many poor-quality copies of machines made in Asia and Korea are offered in other trainings.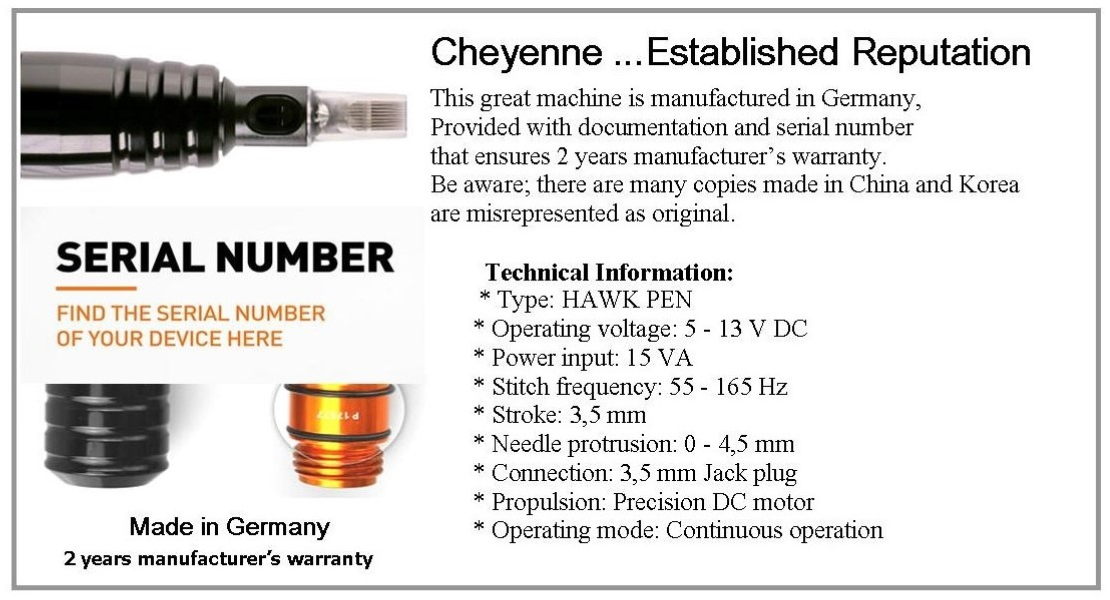 GET STARTED AND REGISTER YOUR COURSE
Prepare yourself to start a successful career in permanent makeup and corrective cosmetics